Twenty years from now...
...you sit down for coffee with a friend, and an ear-to-ear smile comes over your face as you start flipping through your wedding photos. Your friend points out, and you notice again, the flood of emotion that swept over your spouse's face when you saw each other for the first time that day. You chuckle over the hilarious, four-year-old antics of the ring bearer. Tears well up when you see a photo of your long passed grandmother all dressed up with a huge smile on her face as she kisses your cheek. Your smile deepens when you move through photos of your first dance as a married couple, so happy to be in each other's arms and starting such an important chapter in your life. THIS is the true value of wedding photos, and it's what inspires us in our job every day.
Any professional photographer had better be able to take amazing photos at your wedding. For us, wedding photography is much more than just taking pictures. We are there to capture authentic pictures of who you are as a couple, to truly tell your story with beautiful, striking photos, and most importantly do everything possible to make your wedding experience amazing and unforgettable.

Just want the details and pricing? Scroll to the bottom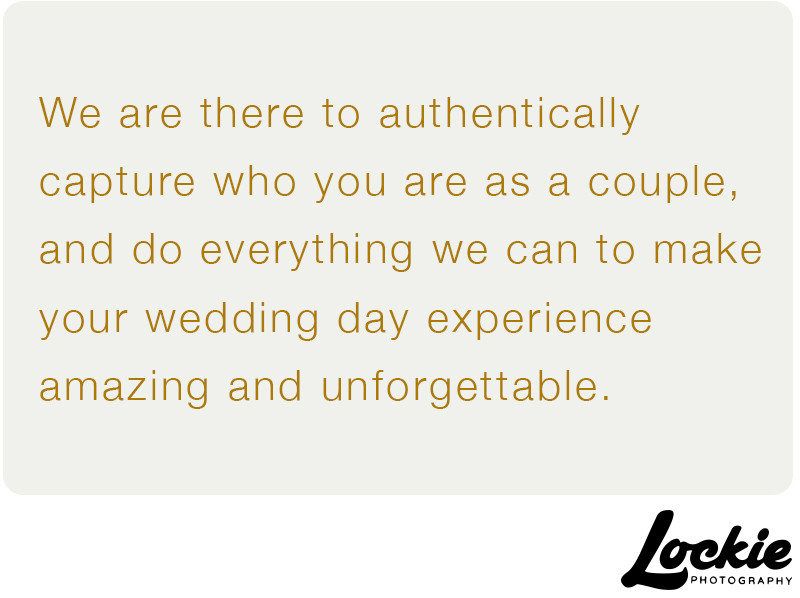 To hear that we were one of the best parts of a wedding day is the greatest praise we can get. We work hard to earn the trust of our couples and connect in a real and comfortable way. That is what allows us to capture those sweet candid moments, the bold striking visions, pictures of memories that you will cherish for a lifetime. That's what Lockie Photography is truly all about.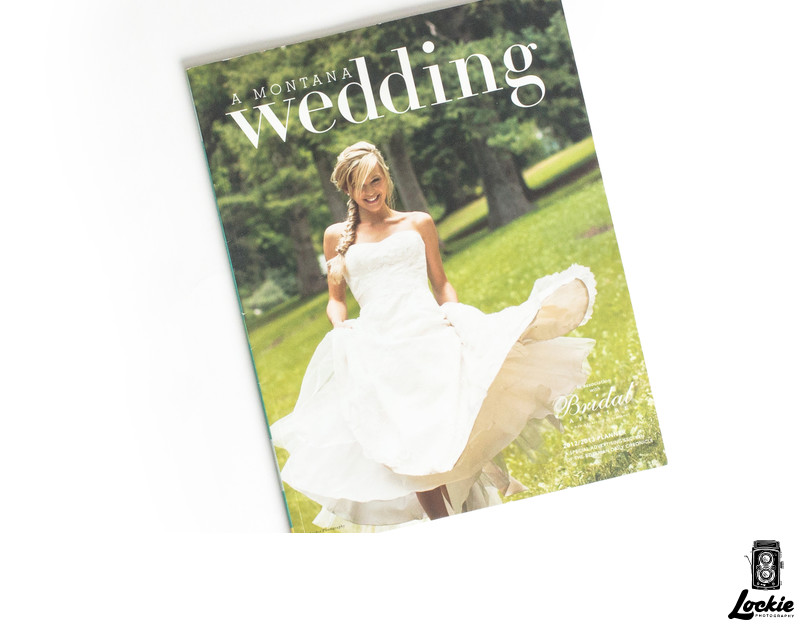 As you look through our information, you'll find that we approach the wedding photography scene from a different perspective than most of our counterparts. We aren't here to offer you the same cookie-cutter experience you'll find somewhere else. Take a peek at a few of the many things that set us apart:
We are a married team, and we photograph all of our weddings together. If you hire us to photograph your wedding, it is the two of us who will show up on your wedding day. Because we photograph exclusively with each other, we've really honed our Team Lockie skills, and love that we get to share our profession together. As a very important added bonus, we also have two very unique artistic styles, so your wedding photos will be diverse and interesting from beginning to end!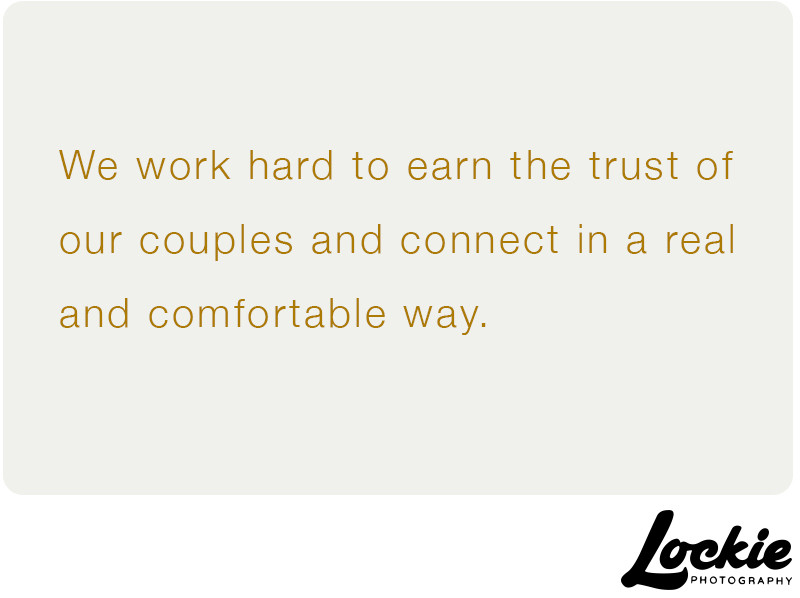 We're here for you, not us. Your wedding day is about
your
memories,
your
family,
your
experience, and our job is to be a positive addition to that. We are here to enhance your day and help carry out your vision, not fit you into our particular mould.
We aim for timeless, not trendy. The best photos are ones that truly capture a real moment in time and preserve that moment in a way that does it justice many years down the road. Like any industry, wedding photography has trends that come and go, and many of them are beautiful! However, our job in capturing your wedding is to provide you with authentic, beautiful, and timeless photos that help you relive your wedding day over and over again without feeling that your photos look dated or irrelevant over time.
We photograph weddings full time, all year. In general, weddings tend to follow the good weather patterns, so we do too! Instead of spending 4-6 months waiting for the next wedding season to start, we offer our services in two main locations so we can photograph weddings all year round, stay fresh and on top of our game, and keep honing our craft.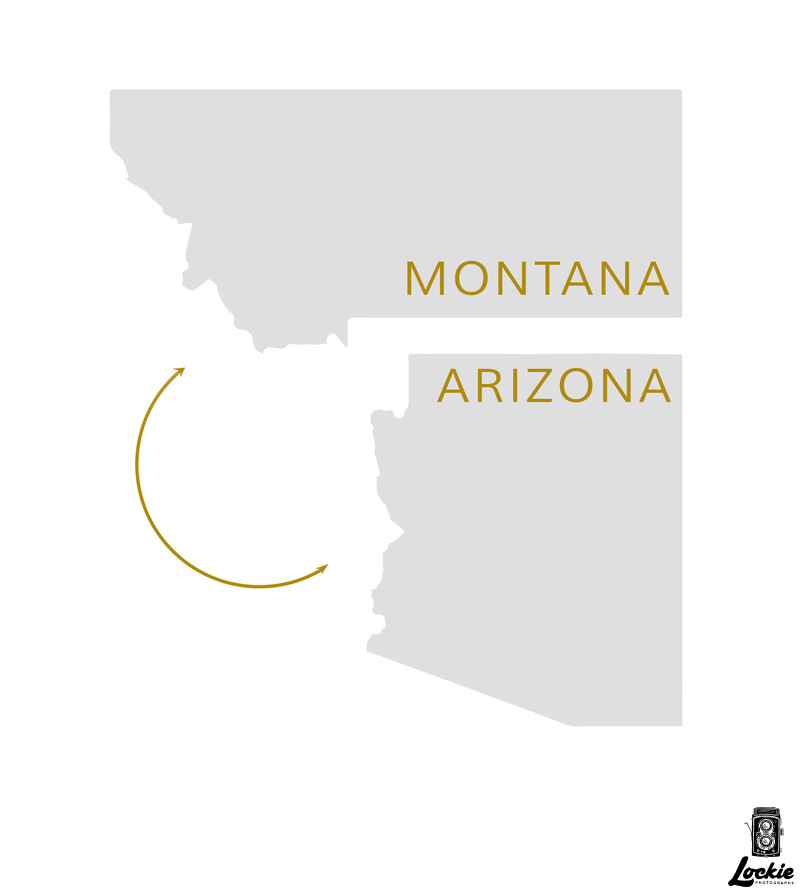 (We serve Montana clients May - September, Arizona clients October - April, and also take travel weddings as they pop up!)
You'll get your photos quickly. The industry standard for delivering wedding photos varies from three to six months, and can sometimes stretch to a year or more. We specifically block off time to edit and finish each wedding, and we double-team our workflow together, which means that we've whittled our turnaround time down to 4-6 weeks. And we even start sending out sneak peeks within 2 weeks so you can enjoy a few photos while we're working to finish the rest up.